PIDI – XFur Studio – Free Download
XFur Studio was a finalist of the Unity Awards 2018 for Best Artistic Tool
XFur studio is the ultimate solution for fur in Unity. This system comes with everything you need to add realistic, high quality fur to any 3D model or character in minutes.
Packed with features, fully documented and including tutorials and detailed explanations, XFur Studio is the only tool you need to add incredible fur to all your games.
IMPORTANT : This tool is NOT compatible with any SRP features nor are there plans to support them in the near future
Features :
– Support for advanced wind effects
– Support for dynamic snow and rain
– Support for movement and animation influenced physics without any need for a rigidbody!
– Fully managed LOD module
– Advanced shadows that display and affect every fur strand
– Profiles based fur management
– Per-instance parameters
– Multi-material support
– Multi-coloring support
– Color randomization
– Improved VR, OpenGL and Forward compatibility
– Advanced fur shaders for forward and deferred pipelines with support for shadows, anisotropic highlights, double sided fur, triplanar projections and more.
– *Full lighting and shadows support in deferred and forward pipelines
– Includes a fully functional 3D fur painting tool that allows you to add fur and control all its settings by painting directly over your model's surface…inside the Unity Editor!
– Fur can be groomed in any direction all inside the Unity Editor!
– Fully compatible with all Unity PostProcess effects.
– Support for advanced PBR features such as global illumination, light and reflection probes, etc. (light probes are not available on deferred mode)
– Full support for static and skinned meshes
– Several quality levels included for a perfect balance between quality and performance
– Compatible with DirectX, OpenGL and Stereoscopic rendering
– Full user manual and documentation included
XFur Studio is the perfect solution to add realistic fur to all your characters and creatures without any need for additional tools, troublesome texturing processes nor difficult to set up shaders.
IMPORTANT : Multi-directional grooming is a Beta feature and it may change its workflow in the next few versions as it becomes more stable. Shadows can be very demanding when used in forward rendering. Use carefully
Note : This tool has been developed for mid-high end devices. A Pixel shader 3.0 level hardware is required and a dedicated graphics card is heavily recommended.
For mobile projects, we recommend XFur Studio Mobile
---
Enraged by paid file-sharing sites? Low downloading speed, connection breaks, limit to the number of downloads...
O yes, we know that...
That's why we provide You full speed access to our data cloud without any restrictions for downloading all versions (including latest one) of this asset.
You can help us so we can keep doing this!
How to download Unity Asset for free without any restrictions from data cloud:
Get Link To The Cloud
Use Encryption Key to establish a secure connection to asset directory
That's All! Download your favorite Unity Assets for free on at full speed and create your amazing projects!
You're welcome! ;) And remember: if You like the Asset - buy it!
---
You asked us: where are the updates?
You asked us: where are the new assets?

We answer you: HERE!
For many months we have been developing a new, improved platform for our community. And we did it. We invite you to the updated site of the Freedom Club!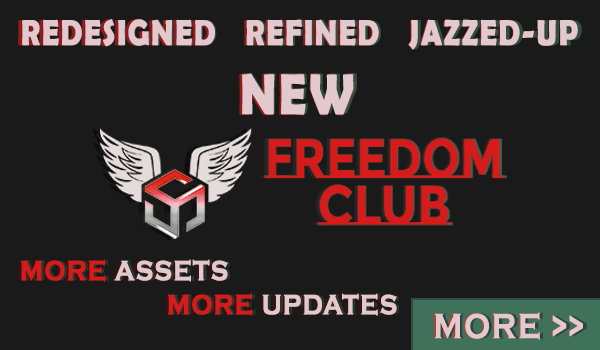 ---
LINK TO THE CLOUD
ENCRYPTION KEY